2024 SBI Breast Imaging Symposium
---
Thursday, April 11, 2024
at
7:45 AM (EDT)
to Sunday, April 14, 2024 at 12:00 PM (EDT)
Category: Annual Symposium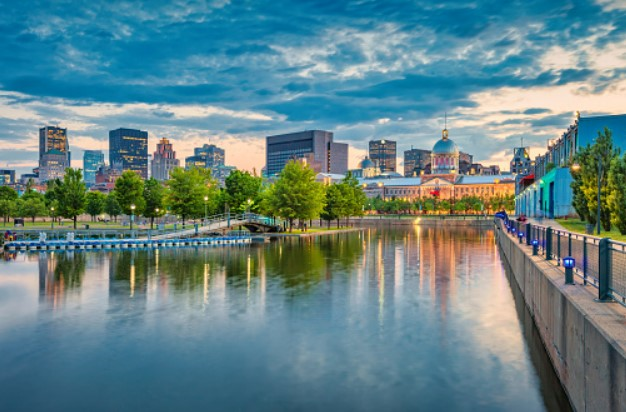 Please join us for the 2024 SBI Breast Imaging Symposium on April 11-14, 2024, at the Montréal Convention Centre in Montréal, Canada. This meeting will be held with the Canadian Society of Breast Imaging. With the theme Reimagining Breast Imaging - Seeing Opportunities Together, we will showcase world-recognized experts from both sides of the border.

We organized four dedicated afternoon tracks for hot topics. We heard from you, and our program is packed with content our attendees want to learn about!
Improve your interpretive accuracy using all modalities.
Explore how to apply new technologies.
Learn about the clinical implementation of AI systems over two afternoons.
Discover ways to care for our patients while making our practices more efficient.
Realize new strategies to bolster our careers, new ways to work, and practice wellness.
This year, we will meet in person only. Meeting in person, we hope to harness the energy, networking opportunities, and social interaction of our attendees. Content will be made available on demand at a later date for virtual consumption.
We look forward to seeing everyone in April 2024 for a wonderful Symposium experience!
Health and Safety: SBI is committed to implementing conscious, intentional health and safety operating practices and will work in accordance with guidelines of the Montréal Convention Centre and the province of Quebec to ensure the safety of all attendees, exhibitors, and staff. We will revise our procedures as needed to reflect the current state of the pandemic, promoting healthy best practices during high- and low-risk time periods alike. SBI will continually update attendees as the health and safety information changes.
Cancelation Policy: Full refunds, less a $150 administrative fee, will be given provided that written notification of cancelation is received before or on March 1, 2024. No refunds will be given for cancelation after this date. SBI President's Dinner tickets are non-refundable, but transferable.

Photography and Filming: Professional photographs, audio, and video will be captured during the Symposium. Attendees hereby grant SBI and its representative's permission to photograph and/or record them at the conference, and distribute (both now and in the future) the attendee's image or voice in photographs, videotapes, electronic reproductions, and audiotapes of such events and activities.

Education Credit (CME, CE, CoP): In order to successfully complete the activity, participants must attend the in-person meeting, complete an activity evaluation, and claim credit commensurate with their participation in the activity.