2023 SBI Symposium - Afternoon Recordings - 39 hours no CE
Note: ADD ON to symposium registration.
---
Tuesday, April 18, 2023
at
12:00 AM (EDT)
to Saturday, May 27, 2023 at 12:00 AM (EDT)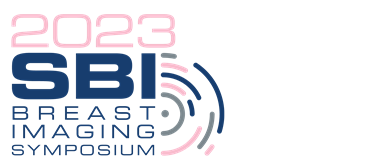 We know you can't be in multiple sessions at once. We are offering access to all concurrent afternoon sessions to our registered attendees. Audio recordings will be synced with presenters' slides so you can easily follow along with the sessions you couldn't attend in person or review the sessions you did attend!
Thursday, Friday and Saturday offer a broad selection of concurrent afternoon educational sessions, presented by speakers both seasoned and new. You can "Crack the Case" during several case-based afternoon sessions, get a Primer on AI, undergo basic training at Screening Bootcamp, and gain awareness around malpractice issues. Sessions begin at 1:30pm, 2:45pm and 4:00pm.
Prior registration to the overall meeting is required. If a Symposium registration is not completed by Saturday, May 6th, your purchase of the afternoon recordings will be canceled.
Concurrent afternoon session recordings will be available on the 2023 Symposium website. SBI members will have access for 90 days; non-members for 30 days. Attendees have access to the slides PDFs for a year post-meeting.